Welcome to My Home Page

I'm Steve, thanks for stopping in. Here you will find pictures of various interests of mine as well as a few car tips I've picked up along the way. This site will be under almost constant construction. Hey...I'm new at this, and it will probably show!
My Cars

Corvettes have always been a special car to me. Currently owned is the C5, though in the past my "stable" has also included a 73 454 4-speed, a 77 L-82 Turbo 400, and a 79 L-48 4-speed. Funny, but of those three cars, the lowly L-48 4-speed performed the best, and I later modified it to street machine status. More on it will follow in the future. For now, this site will concentrate on the C5.

Washing and Waxing Tips

Most cars now come with a clearcoat finish, which tricks owners into thinking they don't need wax. Actually, you should wax your car 3-4 times a year. Most manufacturers also recommend washing your car once a week. Remember to start washing your car only when the car's surface is cool and only after rinsing the entire car. Rub gently, one section at a time, and use specific car wash products--never household cleaners. After rinsing your car well, dry it with a soft, clean cloth. The "Absorber" also does a great job.
I also highly recommend the California Duster to keep the car dust free between washings.
Another tip. The best spray can detailer / cleaner I have ever used is Honda Spray Cleaner Polish for motorcycles. It's available at any Honda motorcycle dealer.
Send me an e-mail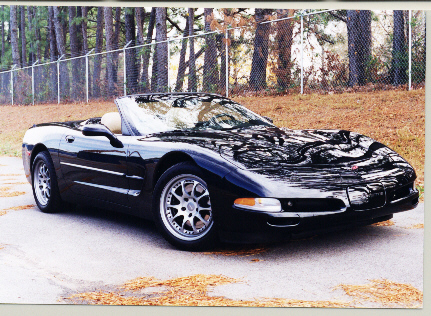 Convertible Advantages
The drug store sells me a lot more sunblock, my hair looks like I had my finger in an electric socket, forget about listening to the radio on the road, eventually have to replace the top...but on a warm day on a scenic road, it's all worth it!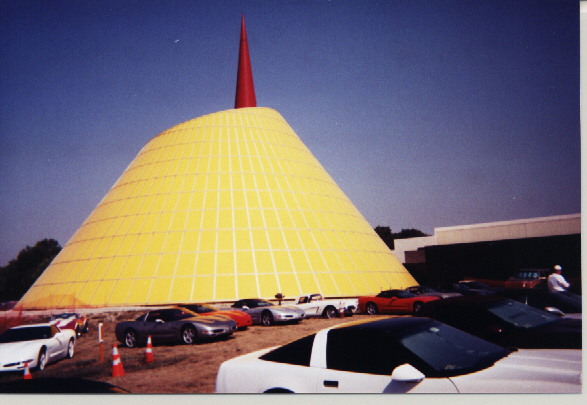 Corvette Museum, Bowling Green, Ky.

!